Can I Get A Witness?!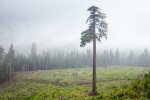 Can you imagine what it would have been like to live in the days right after Jesus was resurrected? When I think on them, it must have been exciting and full of wonder as they look to what would happen next. They had just seen Jesus alive and in the flesh. What was God going to do next?
In a way that many of the disciples didn't expect, Jesus answers this question in Acts 1:6-8, So when they had come together, they asked him, "Lord, will you at this time restore the kingdom to Israel?"He said to them, "It is not for you to know times or seasons that the Father has fixed by his own authority.But you will receive power when the Holy Spirit has come upon you, and you will be my witnesses in Jerusalem and in all Judea and Samaria, and to the end of the earth."
The disciples were looking ahead to the end of things, but Jesus had a different plan in mind. He was going to use this rag tag group of men and women to impact the world. How is this going to happen? The Holy Spirit.
Jesus tell them to go figure out how to be witnesses, he tells them that the Holy Spirit will come on them in power and through that power they will be witnesses of what Jesus has done.
Many times in our lives and churches today we strive to be witnesses of God's love and grace but we can get frustrated when we try to do so in our own power. We may feel ineffective or fearful. We may worry about putting ourselves out there because we might be called a hypocrite if we fail. Instead Jesus says when the Holy Spirit works in your life you will be witnesses. It is the result of the work of God in our lives. It's is about what Jesus has done not our own effort. Our salvation is that way and so is our witness.
We have a world around us that needs to see the love of Jesus and the love, joy, and peace that comes from the Holy Spirit. May today we not try to figure this all out on our own but trust God to change us and give us the power to be effective witnesses of Jesus power and love. Together may we see more people come to know the audacious love of Jesus.