To The Whole Creation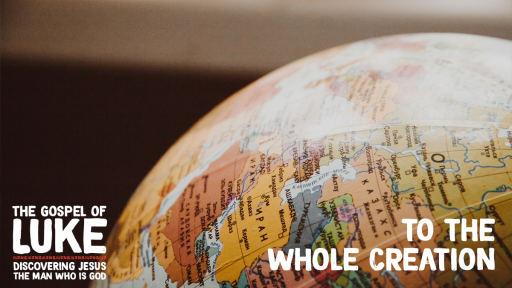 The post-resurrection days of Jesus are filled with excitement, confusion, and hope. Part of the confusion for the disciples was about what they were supposed to do now. If Jesus was truly alive, what are the followers of a resurrected Savior supposed to do? This was all brand new to them.
Throughout the closing passages of the Gospels, Jesus gives his followers a glimpse of post-resurrection mission. In our reading from Mark today, it is summed up this way, "Go into all the world and proclaim the gospel to the whole creation."
One of the unique phrases in this commission is the need to take the Gospel to the whole creation. It implies the depth of the redemptive work of Jesus. The resurrection of Jesus demonstrates what his redemptive work hopes to do in all of us and in his creation. He wants to see people forgiven and restored. He wants to see people fulfilling the God-given purpose and being redemptive agents in the world. He wants to see the creation itself healed and whole.
Our mission now as followers of the living Jesus is to bring the good news of hope and redemption into the world around us. We are to keep going until all of the earth hear of the truth and name of Jesus.
Let's continue to pray and ask the Lord who in our lives needs to hear the good news of Jesus.