Through Tears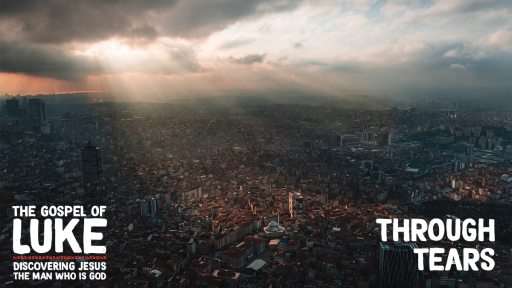 In the spring of 2016, I had the opportunity to visit the nation of Turkey. It is a beautiful country filled with rich history and lovely people. It also very much a Muslim country and a country that has been in the news lately for its political turmoil.
I remember a lot about that trip, but one moment in particular has stuck with me. One day we climbed up to the top of a old castle. From the top of this castle we could love over the neighborhoods of Ankara. It was so windy that day that I had to crouch to stop from following over, but I wanted to get a good look because the view was so amazing.
Then it hit me...as I was taking pictures of the view, it was like I could hear the voice the Lord say, "I love all of these people but they do not know me."
There I was in a city of millions who were in desperate need of the Gospel, and there were so few opportunities for them to hear it. The weight of this settled on me and it made my heart hurt in way I hadn't experience before.
As we read today's scripture in Luke 19, we find Jesus weeping over the city of Jerusalem in Luke 19:41-44 and I wonder if Jesus was overcome with the weight of it all as he looked over the city. I wonder if as he saw the city his heart just broke as he felt the rejection and faithlessness of the nation. With his crucifixion on the horizon, I wonder if his love for Israel was being poured out in tears as he caught a glimpse of the city.
Reading this passage today, remembering my time in Turkey, I felt like the Lord was asking us a question to consider today, "Do we weep for the lostness or brokenness of our city?" Do we consider the overwhelming need that we and our community have for the Gospel of Jesus.
Today would you take five minutes and look at your town to the best extent that you can and ask the Lord to give you a renewed heart to reach people in your community with the love and truth of Jesus? As we Jesus heart for his people, may our hearts be like his.