Seeking A Blessing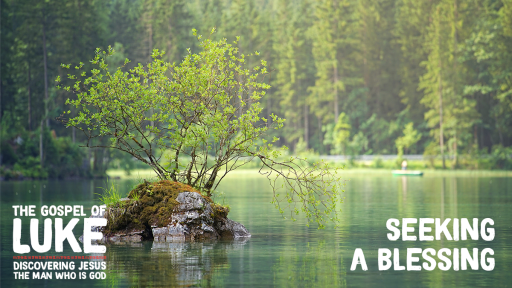 Jesus was known for challenging the thinking of the people he spoke with. He wasn't afraid to push back against the false teachings of the Pharisees. With compassion, Jesus healed the sick and told them of coming Kingdom. Through parables he explained the differences between what was and what was to come. Jesus was consistently seeking to reveal the folly of sinful worship and calling people to turn to the hope that could only be found in Him.
We see this again in our reading today from Luke 11. For some reason, these two verses stood out to me as I read this today. In Luke 11:27-28, it says, "As he said these things, a woman in the crowd raised her voice and said to him, "Blessed is the womb that bore you, and the breasts at which you nursed!" But he said, "Blessed rather are those who hear the word of God and keep it!"
What we find is a woman who is seeking to pronounce a blessing on Jesus' mother. Jesus than deflects this and pronounces a new blessing. As I said, we frequently see Jesus challenging the cultural norms. For the Jewish people there was a great deal placed upon the importance of being a descendant of Abraham. There was great importance placed on Jewish family honor. Jesus challenges this woman's blessing by deflecting it and saying "Blesses rather are those who hear the word of God and keep it!" Jesus is saying that the real blessing...the real family...are those who believe the Gospel and obey the Lord.
In those days Jesus' words pushed back against their heritage and pride. In our day these words push back against our views of freedom and blessing. In our culture, we often view true freedom as being able to do whatever we want or to pursue the life that we want. We often view it as right to live a blessed or prosperous life. The Gospel of Jesus says differently. Rather those who are blessed are those who trust and obey Him. That those who desire treasure should store it heaven. (Matt 6:20) That those who seek to find their life should lose it for His sake. (Matt 10:39) That those who desire freedom find it in the Law of the Lord. (Romans 6) That those who desire life can find it in Jesus who is the the Way, the Truth, and the Life. (John 14:5)
May we be willing to set aside our false beliefs about where blessings come from and embrace Jesus as Lord of our lives and Savior of our souls. May we learn to obey him with our lives in greater measures all the time. In that, may we receive the blessing of walking with Him.