Run Away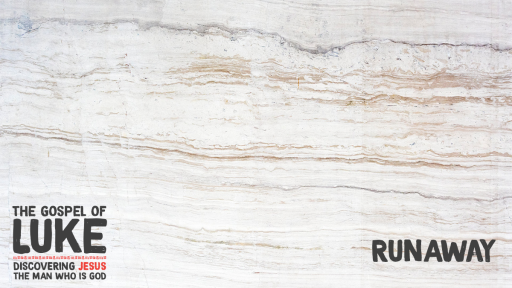 Each of the four Gospels takes care to make sure that we have the necessary details of Jesus final hours before he was crucified. Within each of the Gospel accounts we get a few unique details that add to the overall story of the passion week.
Personally, I love the uniqueness that each one brings. Life happens in the details. The things that seem small on their own but when placed in the bigger picture have greater meaning and purpose.
Because it was most likely the first Gospel written, the Gospel of Mark has the least unique passages of all four Gospels. However in today's reading, Mark 14-15, there are two sentences that are unique to Mark that caught my imagination. Mark 14:51-52 says, "And a young man followed him, with nothing but a linen cloth about his body. And they seized him, but he left the linen cloth and ran away naked."
There is no way of knowing for sure who this young man was. But knowing that Mark is the shortest Gospel and has the least unique passages, it stands out that Mark would include such a seemingly random contribution. This has led many commentators to wonder if this was John Mark himself who was writing of his interaction with the disciples that night.
It is an interesting details that reminds us of the reality of the moment. People were coming after Jesus. They were coming to hurt him and those that stood with him. This young man was scared for his life to the point that he wanted to run away naked just to get away to safety.
As much as the final hours of Jesus are portrayed with an air of serenity, the reality is that there was a sense of dread and fear in the hearts and minds of Jesus' disciples and other followers that night. The Lord was about to be utterly humiliated, beaten, and suffer the cruelest invention of death known to man.
Again may the story of a young man running through the streets remind us of the horrors of that night. But may we also remember that those horrors lead us to our greatest joy. That through the crucifixion and resurrection, we find true life with God. This would not be possible without the evil that took place. Because that is the beautiful part of what God does. He takes that which is evil and redeems it through the sacrifice of Jesus. That is the power of the Gospel.