Pursuit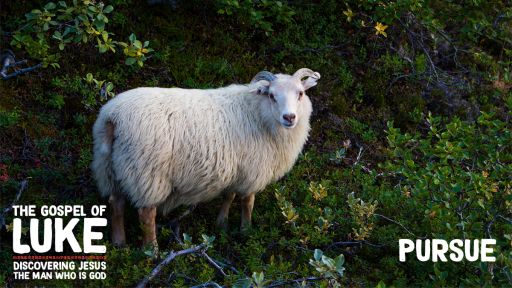 Jesus liked to tell stories. We call them parables, but really they are stories. These stories were meant to help us understand who God is and how he desires to work in the world. In our reading for today, Luke 15, we read three of these stories, but they all revolve around the same theme: God the Father passionately pursues those who are far from Him.
This is exemplified in the parable of the lost sheep. Rather than stay with the 99 sheep that are safe, Jesus describes a shepherd who leaves them behind to go and find the one sheep who is missing.
For us this should be a powerful reminder of the God we worship. It is the deep desire of God's heart that people who are lost in their sin be found and brought into the family of God. This desire is such a passion of his that when that lost sinner comes to repentance and returns to the Lord, there is rejoicing. God throws a party because of the joy it brings Him!
It is easy in our faith to forget that this is who God is. It is easy to sink into a comfortable place of studying about God but now living in faith with him daily in our lives by being on mission with Him. God sent Jesus with a purpose: to seek and save the lost. It is his hearts desire to reach those who are far from him.
I wonder, is it ours?
I believe more so today than ever before that God is reigniting in believers today a passion for evangelism and making disciples. As one college student prayed after our service yesterday, God is doing something in the current generations to return us to simple dependence on Jesus which includes a desire to reach people with the truth of the Gospel.
I pray that today we would discover Jesus as a pursuing Lord and Savior. That we would be reminded of how much he has and continues to love and pursue us. That we would be moved by his love to pursue others who are far from God. Because the reality is we are sinners in need of the grace of God.