Learning to Ask Questions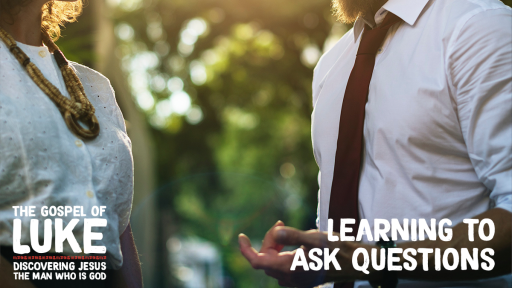 One of the things I love about Jesus is how he always has the right thing to say in the right moment. One moment he is teaching a deep truth. The next he is asking just the right question that goes to the heart of the matter.
As we continue our reading today in Mark 11-12, we see one of these kinds of moments. In Mark 11:27-33, the pharisees, scribes, and others come to challenge Jesus power and authority. They are asking this question because they want to trap him in his words. They are trying to get him to give a definitive answer so that they can accuse him of blasphemy or other offensive.
Knowing this, Jesus responds with his own question that puts the scribes and pharisees in their own conundrum. They refuse to answer because they deduce that no matter what they say, it will paint them in a negative light. Yet in their refusal, they acknowledge that they do not believe that either John the Baptist or Jesus are messengers from God.
In this sequence of events though we see that Jesus used questions to reveal the heart of those coming after him. Jesus would often use questions as a way to disarm or challenge people without falling into their traps. I believe that this is something that as Christians we need to learn to be better at in today's culture.
When we consider the changing political climate and the sensitivity toward a variety of issues, we find that as followers of Jesus we can often be put into situations or conversations where we feel like we have to "fight back" or "shout louder" so people get the message. I wonder though that if we took a play out of Jesus' book and learned to ask better questions, would we find ourselves with different results. Sometimes we are so bent on proving God right or getting the Gospel of our chest that we fail to love people by asking them genuine questions that will reveal the truth.
Today may we discover Jesus as someone who was willing to ask the challenging question. He was confident in who he was enough to not have to justify himself but instead would ask questions that reached into the heart of the people that he interacted with, even those who were his enemies. As we learn from Jesus, let us ask him for the boldness to ask those kind of questions as well.