Investments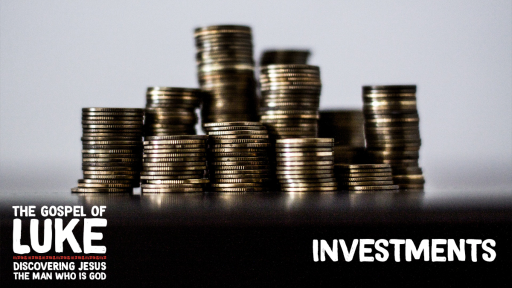 When you sit down with a financial planner, one of the things that they ask you to do is to take an inventory or all that you have and how you are spending it. It can be a humbling experience to consider how you have used the money that you have. It forces you to ask the question, what do I have to show for that spending?
Interestingly enough, Jesus brings up this idea of faithfulness with our resources in Luke 16:1-13 when he shares the story of a dishonest manager. (If you haven't read it take a quick moment to do that.) But Jesus begins to wrap up this conversation by saying, "One who is faithful in a very little is also faithful in much, and one who is dishonest in a very little is also dishonest in much. If then you have not been faithful in the unrighteous wealth, who will entrust to you the true riches?"
It is an honest question. It moves us to ask, what do we worship with what we have? With our time, energy, skills, and finances, what do we worship? As Jesus says, we can't worship two masters so what is it that we are worshiping?
For the Christian, rather than this simply being an exercise in what we are "messing up" on, what if it became an exercise in how we can better leverage what we have to further the kingdom of God? How can we use our gifts, talents, and monies to bring the Gospel to the world around us?
From an earthly standpoint, it may not make the most sense to give so much away but one thing that I have learned is that if you want something to grow or multiply, you must be willing to give it away. This is true in so many areas of life.
Today, would you discover Jesus as a greater God than money and would you consider how you can make worthy investments for the glory of God and the fame of the Gospel.