Increase Our Faith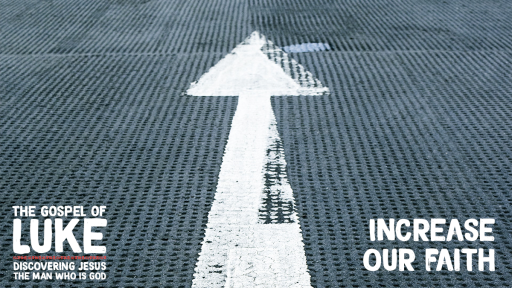 A few days ago, I wrote on the subject of faith and some questions surrounding it. If you didn't get a chance to read, you can read it here. Today I want to revisit this subject of faith from today's reading in Luke 17, specifically Luke 17:5-6.
We aren't necessarily given a lot of context to the disciple's question, but they come to Jesus and say, "Increase our faith!" Jesus then tells them, "If you had faith like a grain of mustard seed, you could say to this mulberry tree, 'Be uprooted and planted in the sea,' and it would obey you.'"
It seems like an odd response to an sincere request. However I think there is great truth for us here to understand and live out in our journey with Jesus. As we look his response, Jesus seems more concerned with the presence of faith more than he is about its volume. He is communicating that if even the smallest amount of genuine faith is present that God can do some amazing things.
Jesus is trying to tell his disciples, and us through reading his Word, to not fret about how much or how great our faith is, instead apply what faith we have in Jesus and watch Him work. It is the responsibility of the believer to trust God and make choices out of that trust and let the Lord do the work and deal with the rest.
The Lord is not asking us to somehow summon a magical greater faith on our own. He is asking us to trust him, which is demonstrated through obeying him. We need to direct the faith we have toward the True and Living God. Because of his grace and power, he can do the impossible with our next to nothing. This is the transformative power of the Gospel.
Knowing this, I want to trust God more. Would you join me in asking God to increase our faith? In this prayer we are not asking for more faith like we more water in a cup. Instead let's pray that the faith we exhibit in our lives is more fully placed in the person and work of Jesus. Through faith in Him, may we see him work in our lives in ways we never imagined.