Have No Fear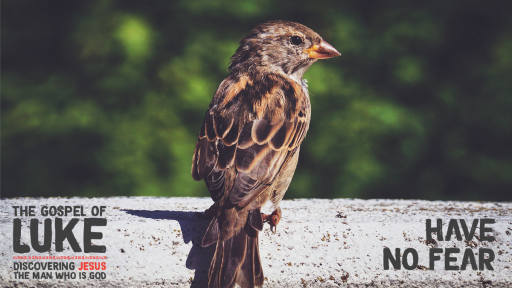 We live in a world wtih a great deal of fear. Some real. Some imaginary. But for many fear is a regular and overwhelming part of everyday life.
Jesus again talks about fear in our passage today (Luke 12). Specifically, he says, "Fear not, you are of more value than many sparrows."
Jesus explains to his disciples that if sparrows were sold for mere pennies and yet God knows each of them, how much more so does he love us if he knows the number of hairs on your head?
Interestingly enough in this, Jesus reminds us that our value is based on God's perspective of us and it is that perspective of love that casts out fear in our lives.
Today may we discover Jesus again as the one who genuinely loves us. He died for us demonstrating our value to him and give us reason to not be afraid.