Growing Confidence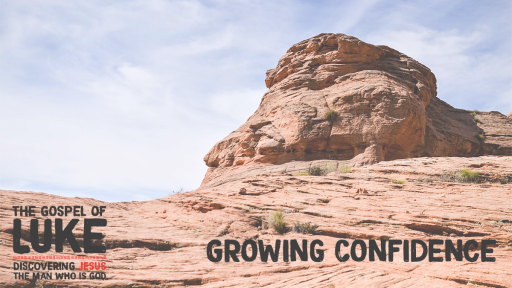 When I read the Bible, I am so thankful for it's honesty. It doesn't portray all of it's heroes as perfect. It portrays them as real people. I believe God did this on purpose to remind us that it isn't in our strength that we live and grow in Jesus, but it is actually Him at work in us.
Take today's reading in Luke 16 as an example. In Luke 16:5-12, the disciples forgot to bring bread and while Jesus ends up talking about the false teachings of the Pharisees, all the disciples are focused on is bread. (These seem more like my people all the time. I love bread!) In the middle of the conversation, Jesus realizing that they are still worried about bread challenges them by reminding them of the miracles they have seen thus far, specifically the ones involving food.
As I read these verses today, I thought how alike the disciples I am. I have had the privilege to see and hear Jesus do some amazing things in people's lives, yet if I am honest there are moments when I doubt or have fear.
We do that as human beings don't we? It is easy to forget or take for granted how the Lord has worked in the past. Instead the work of the Lord in our lives should give us confidence for the future. Knowing that he is always with us, will provide what we need, and will take care of us as only he can. Because of his work in the past, it ought to grow our confidence in Him.
In many ways this is what it means to grow in relationship with someone. As we live life together, care for one another, and walk through difficulty together, it builds deep bonds of trust. May this be how we grow in relationship with Jesus.
Today let's grow in our confidence in the Lord by praising Him for the amazing things he has done in our lives and in the people around us. In that praise let us ask that the Lord would increase our faith and trust in Him.