Discovering Jesus in the Silence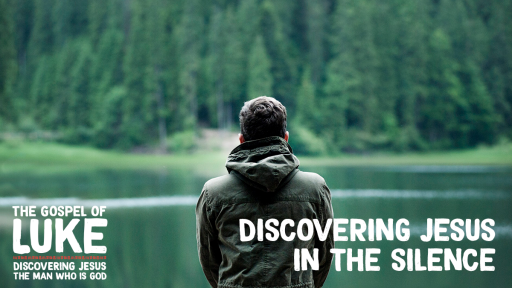 Have you ever prayed and wondered if God was listening? Have you ever reached out and felt like God was nonexistent? Or worse still what if God did hear you and didn't care at all?
If you have been a follower of Jesus then you have most likely had moments like this in your relationship with Jesus. They are often moments of soul searching and lead us to place of asking tough but needed faith questions.
As we open our Scripture Reading Guide with Luke 1, we find Luke's account of the angel visiting both Zachariah and then Mary with the prophecies that John the Baptist and then Jesus would be born. When we read the Gospel of Luke these events come with the turn of a page, but for the people of Israel, for people like Zachariah and Mary, there had been roughly 400 years of silence since God has last spoken through the prophet Malachi.
That's 400 years with out further direction from the Lord! I wonder how many people lived and died waiting for the Lord to speak or to hear from the Lord. That's a long time to wait in silence.
Likely, there were many that have given up hope and given up on God. I wonder how it was for men and women like Zachariah, Elizabeth, and Mary who continued to faithfully serve the Lord even through those many years of silence. For Zachariah, a priest, were there moments where he wondered why they still performed the priestly duties? For Elizabeth, were there times she doubted the existence of God through tears and prayers over her barrenness? For Mary, were there times where she wondered whether it was worth it to continue to live a godly life?
Amazingly what we see in God's story is that after the 400 years of silence, he comes bursting onto the scene. I love the way that Luke starts his Gospel, he gets right into the action. God sends his angel to proclaim that the time has come for God to be made flesh and for the Messiah to come. After all those years, the Lord is faithful to his word and has heard the cry of his people for someone to come and to rescue them from the bondage of sin. We worship the God who has not forgotten about his people.
For us today, perhaps we can feel like God is silent or like our prayers and cries for help go unanswered. May we be encouraged by the testimony of Mary, Elizabeth, and Zachariah who faithful served and worshiped God even when they didn't know how and when he was going to work in the world.
May we also be encouraged to know that Jesus has given us a precious gift in the Holy Spirit. As Christians today we live in a time of the active work on the Holy Spirit in the life of every believer. Instead of the Holy Spirit coming in these special cases, each believer has the Holy Spirit in them. For us today this is a beautiful thing, we are not in this period of waiting for the Lord to speak, he has spoken, and had given us his Holy Spirit so that we might know Jesus, be filled with the resurrection power of Jesus, and walk with Jesus day by day.
Today, may we avail ourselves of the presence of the Holy Spirit and seek Jesus even when he doesn't make sense so that we like those before us be found faithful and useful in God's unfolding redemptive plan. Let's discover Jesus in the silence.