Blessings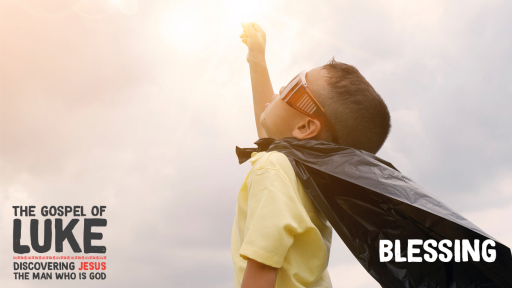 One of the things I never anticipated about having four children is the looks that people give my wife and I when we have all four of them together in public. In a culture that values independence and autonomy as a chief virtues, having four kids, looks to many to be a prison sentence. Many of the looks we receive seems to ask, "Why would you do that to yourself?"
Don't worry sometimes I ask myself the same question. :)
In our reading today in Matthew 19, we see children again being looked down on. It is interesting that here we are almost 2,000 years later and kids are still being treated the same way. But in this passage Jesus reminds us of some key truths about children.
First, he reminds us that they are valued in the eyes of God. The Lord doesn't see people as we do. As it says in 1 Samuel 16:7, "the Lord looks on the heart." As he travels the countryside healing and blessing the many that come into his path, he doesn't ignore children, he invites them. He invites them because everyone else has been pushing them away. He sees their childlike faith and desires to be with them and bless them.
Second, he reminds us that faith is necessary for entrance into the kingdom of heaven. Faith is trusting in something that you cannot explicitly prove. As Christians, faith is the vehicle through which we receive the grace of God and live in relationship with Jesus. Faith is not simple an intellectual understanding. Faith is both an understanding and the actions related to it. When we repent of our sin and begin to obey the commands of the Lord, our faith is made real. As Jesus points out the faith of the children, he reminds us that "for to such belongs the Kingdom of Heaven."
In all of this Jesus is reminding us of the blessing of children. They are full of wonder, excitement, and faith. If you are parent, in the midst of the challenges of raising children, don't lose sight of what they bring into your life. Our children serve as reminders of the kind of faith we are to have, that each person is valuable, and that the Lord sees the heart in the midst of the crazy. So next time someone gives you a look for having your kids with you, think of these disciples and praise God for the blessings.