Be Prepared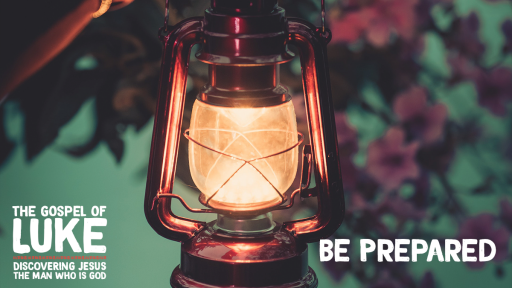 As I read our passage for today, Matthew 25, there was a sense of heaviness that I felt. In this chapter, Matthew records some teaching and explanation that Jesus gives concerning his second coming and judgement. It is a sobering reminder that the judgement of the Lord is real and it will bring division among the people of the earth.
One of the things that really stood out in this passage was the sense of urgency and preparedness that Jesus speaks of. In the two parables Jesus tells, first the parable or the virgins then the parable of the talents, Jesus suggests that those who are looking and waiting for the return of Christ are actively preparing for that moment. Whether it is having enough oil or investing the talents, both demonstrate active work in being ready for "bridegroom" or "master" to return.
As we consider this in our own lives, we are reminded that as believers we are called to be "waiting for our blessed hope, the appearing of the glory of our great God and Savior Jesus Christ..." (Titus 2:13) We are live with a sense of preparation for the return of Jesus. In that preparation we are to seek the filling of the Holy Spirit in our lives and to use the gifts and talents that he has given us to help others to see and hear the Gospel. As we do these things, we seek not only to experience Jesus in the here and now, but we also press on as we look forward to the return of Jesus. That as he comes to judge the world for sin he are found ready and worshiping the Jesus who has saved us.